From Blockstack to Beyond: Founding My New Startup
- startups
I remember it like it was yesterday. In October 2013, Muneeb and I were sitting in Dolores Park, discussing how we were going to reimagine the internet and transform it for the better.
I couldn't be more grateful for how far Blockstack has come—from what felt like a dream when we were just starting out to the $50 million we raised in 2017 to the current state of the platform, with a vibrant community and over 100 apps.
Today, though, I'm excited to announce I'm starting a brand new company. This comes after several months since I left my full time role at Blockstack in September, handed over my Co-CEO reins to Muneeb, and transitioned my duties to the rest of the Blockstack team.
This decision wasn't easy. It weighed on me as one of the most difficult of my entire life. But I'd like to tell you a bit about what I see as the future of Blockstack and share what I'm considering starting next.
Blockstack's Bright Future
I'm extremely proud of what we've accomplished with Blockstack to date and I'm even more excited about Blockstack's future. Today, Blockstack is one of the top 5 app platforms in the blockchain industry, measured by number of apps, alongside Ethereum, IPFS, EOS and Steem. And Blockstack is unique in that provides a unified stack for authentication, storage and transactions.
But it's the people who have come together to create our platform and our community that I think speak volumes about its future potential. I'm confident that Blockstack PBC is in good hands and that Muneeb and the rest of the team will lead it to new heights. And I'm confident in the rest of the Blockstack community: from Graphite to SpringRole to New Internet Labs and many more, there are so many talented teams making Blockstack even greater than before.
To everyone in the community, keep up the amazing work. I'll always be a Blockstack'er and I'm excited to continue contributing to the Blockstack ecosystem.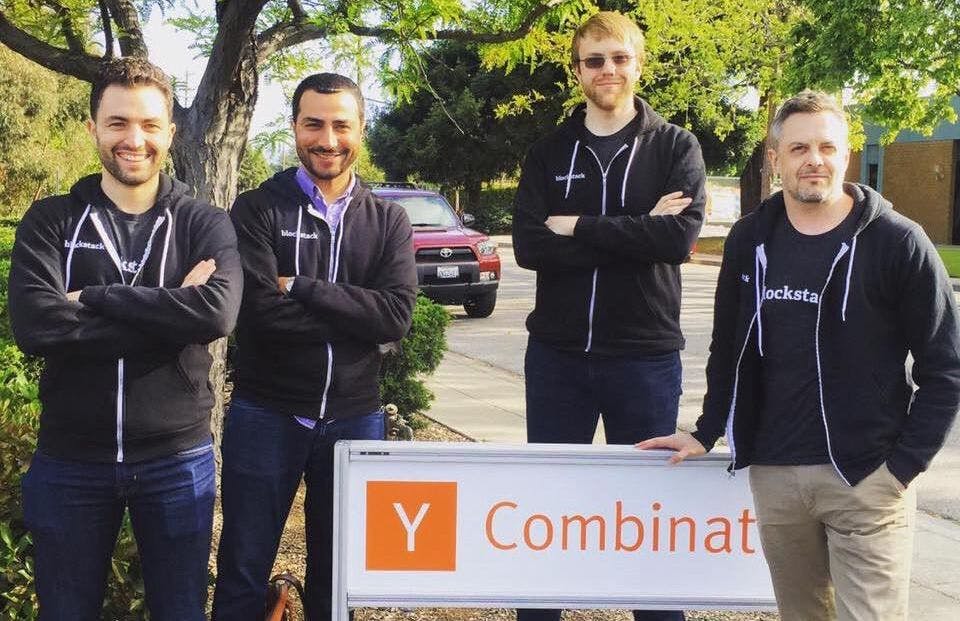 What I'm Starting Next
Right now, I'm most interested in having the opportunity once again to go from zero to one, to bring something truly new into this world.
I haven't decided exactly what that will be quite yet, but I'm determined to work where I believe I could benefit society most—on some of the biggest problems that face humanity.
Overall, there are three themes I'm focused on:
cognitive wellness
the future of work
bioengineering
I chose these themes because they each represent some of the most important, intriguing problems and some of the most timely opportunities.
With cognitive wellness, I'm interested in helping people find meaning in life, improve their relationships, cope with death, and manage their behaviors and emotional patterns.
With the future of work, I'm interested in improving the nature of remote employment, exploring new models of employment and compensation, and unlocking new types of jobs that didn't exist before.
With bioengineering, I'm fascinated by how it can be used to address so many of the world's greatest challenges. So much is possible, from developing new medicines, to preventing genetic diseases, to rethinking food production, to even addressing global warming.
Regardless of what I work on, there are a few principles that are important to me. So as I think through business opportunities, I ask myself the following questions:
Does the problem have a high severity and high frequency?
Would a solution to this problem be "zero-to-one" (rather than an optimization)?
Do I know people who would pay for a solution to this problem today?
Would I personally pay to have this problem solved?
Would a business addressing this problem fit my talents well?
Has the market experienced a fundamental "why now" moment?
If I didn't work on this problem, would the world be deprived as a result?
My Journey
It took a lot of work to get here and I'm still exploring. And in the process, I'm learning more than ever and I'm confident that I'll hone in on a business in the coming months.
It's not easy making major life transitions. But the toughest decisions are often some of the most rewarding. And I'm confident that this decision will prove to be one of them.
Want to follow me?
Interested in any of the three themes I mentioned? I'd love to chat.
Thanks to Anthony Pompliano, Sahil Lavingia, Trevor Owens, John Exley, Melanie Shapiro, Arianna Simpson, Zach Reitano, Maran Nelson, Zach Sims, Mike Yavonditte, Alok Vasudev, Naval Ravikant, Lee Hoffman, Balaji Srinivasan, Andrew Oved, Amit Avner, Patrick Stanley, Muneeb Ali, Albert Wenger, Greg Rosen, Sean Pi, Brian Tobal, and Ali Hamed for reviewing drafts of this post.